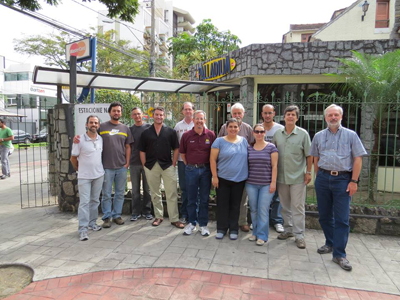 Participants in week 3 of the NESH workshop in Vitória, Espírito Santo, Brazil. From left, Marcelo Tavares, Eduardo Mitio Shimbori, Valmyr Costa, Matt Buffington, NFJ, Steve Heydon, Beatriz Vélez, Lubo Mazsner, Helena Onody, Daniel Aquino, Celso Azevedo and Gary Gibson. Picture taken in front of a nice "por quilo" restaurant, one of several we sampled for lunches. This is the (better) Brazilian version of a U.S. buffet: instead of all you can eat, just take all you want and pay by weight. NESH stands for "Nucleus of Excellence in Systematics of Hymenoptera."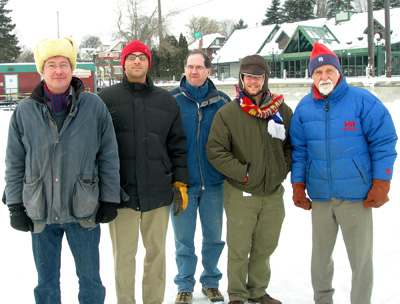 After lunch, posing on the Rideau Canal, the longest skating rink in the world. Visit to Canadian National Collection, Ottawa, January 2011. From left: Andy Polaszek, Elijah Talamas, Norm Johnson, Joe Cora, Lubo Masner.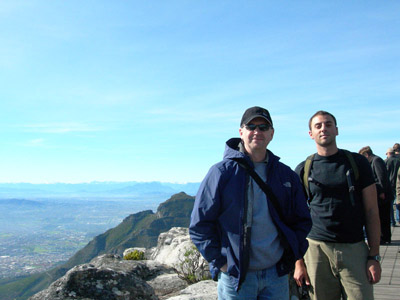 With Elijah Talamas on top of Table Mountain, Cape Town, South Africa in 2008. Elijah climbed to the top. Needless to say, I took the cablecar!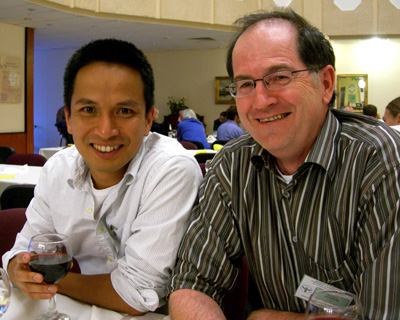 With Charuwat Taekul at Quadrennial meeting of the International Society of Hymenopterists in Köszeg, Hungary in 2010.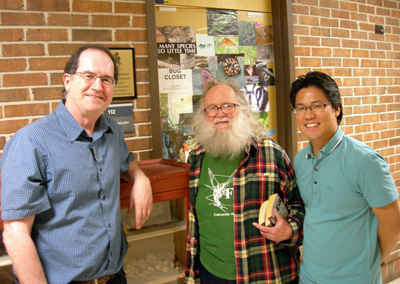 A visit to the "Bug Closet" at the University of Central Florida, Orlando, in 2011. From left, Norm Johnson, Stuart Fullerton, Hojun Song (an Ohio State alum and former M.S. student).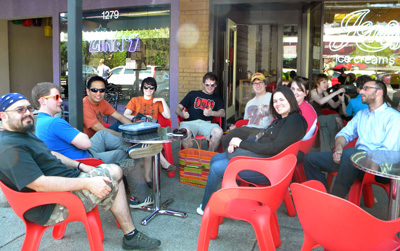 A warm summer's day in 2010, celebrating Marietta's birthday with the lab at a landmark in Grandview Heights, Jeni's Splendid Ice Cream. And it really is splendid. From left: Alejandro Valerio (postdoc), Joa Cora (informatics curator), Charuwat Taekul (grad student alumnus), Laura Shaffer (undergrad), Mike Cassidy (undergrad), Tom Silver (undergrad alumnus), Sara Hemly (curatorial technician, in front), Marietta Belfanti (undergrad alumna, behind Sara) and, on the right, Elijah Talamas (grad student alumnus, in glasses).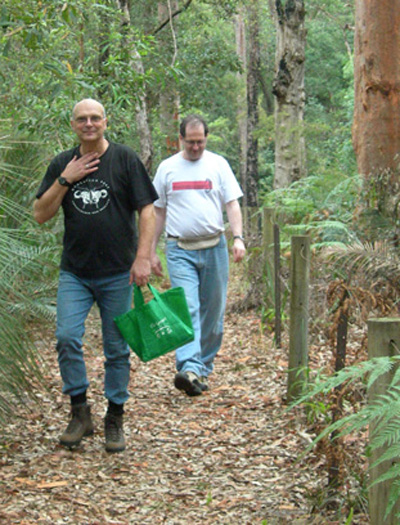 With Andy Austin at Crommelin Field Station of the University of Sydney, in New South Wales in April 2009. What a handsome and fashionable pair!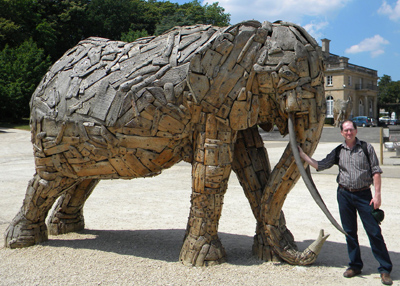 At the Royal Museum for Central Africa in Tervuren, Belgium in 2010.